Hi there folks! How are you today? Are you pretty tired after all that hard work? We thought it might be a good idea to invite you over for a fresh new Natasha Shy scene as we had some new arrivals while you were away! As follows we thought we might give you the chance of seeing this cute brown-haired lady as she was going to start pleasing herself right after getting back from a photo shoot! How did that happen? Have a seat and we are going to tell you everything!
This cute babe Natasha can't be stopped once she is so heated up, so today we are going to show you one of her most recent solo sex scene, as she was going to play with that pink peach right after getting back home! What else could she do once she was so heated up, right? It was a sunny summer day and this cutie saw some dude that instantly wanted to fuck, but she had to stay on her seat! So as soon as she came back home she wanted to masturbate only by thinking at him! And she began taking her suit off and rubbing that eager clit while she was squeezing those natural tits! Soon after that it was time that she slided two fingers deep into that tight peach until she was gonna get that intense orgasm! See you around guys with more hot stuff!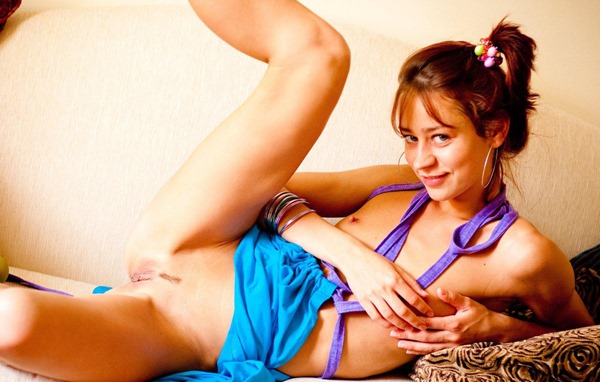 Take a look at sexy Natasha spreading her legs wide open!