Hi there guys! What a lovely summer day, right? What do you usually enjoy doing in such a hot day? We know for sure that this cute chick Natasha Shy is going to this private swimming pool! As follows you will have the chance to see her exposing that sexy body and what do you think is she going to do over there? Well, there is only one way to find out, so how about seeing and enjoying what is this cute babe going to do by the pool?
As it was one of the days when this cute brown-haired lady was pretty relaxed and she hadn't got anything scheduled yet, we the team around thought she might deserve a day off,  so that she could enjoy a long day at the pool! This time she chose to head not far away from here place, where there was this private pool! She got pretty lucky as no one was around so this gorgeous babe thought she might stay topless in the sun! But, at some point she got a little bit too heated up that in the end she was going to start playing with her tits, just like in this bathroom performance scene! If you! If you liked what you saw today and if you are interested in seeing more from where this came from, just join us and enjoy this lovely evening and all the hot galleries of pics and videos of this cute babe's on her website! We can't wait to hear from you again, so don't keep us waiting!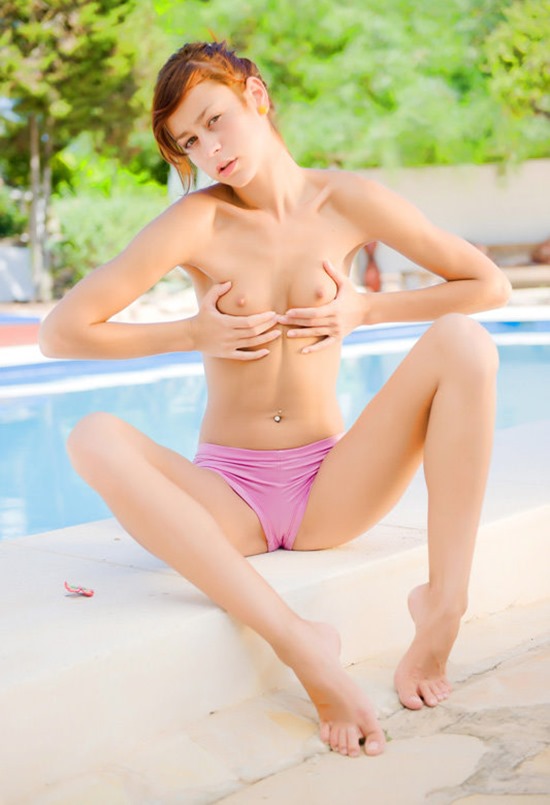 Check out curvy Natasha playing with her tits!